JL Altimeter 3
Jolly Logic Altimeter Three
Description
AltimeterThree is a tiny flight altitude recorder controlled by your smartphone or tablet. By pressing a button on your mobile device, you can ask it to start recording. After flight, the recorded altitude data is downloaded to your mobile device, where you can view, annotate, and share with friends. For certain sports it also records acceleration up to 24G in three dimensions so that you can analyze your flights in even greater detail.
App Required
AltimeterThree requires a smartphone or tablet with Bluetooth™ running the AltimeterThree app from the Apple, Amazon, or Google Play app stores.
We suggest you install the app before purchasing the altimeter, to make sure your device is compatible.
Details
---
AltimeterThree is a flight altitude recorder that is controlled by your smartphone or tablet.
If you would like to collect and share flight data, then this is the altimeter for you. It is small enough to go almost anywhere, and it can used for almost any flying activity.
It captures your notes and observations on each flight.
You can view an interactive graph of altitude (and for certain sports, a climb/sink and/or 3-axis acceleration) and produce a Microsoft Excel™ spreadsheet of flight data for further analysis.
If GPS is enabled on your phone, the location of each flight is saved, and can be viewed on a map.
Integration with Facebook, Instagram, Twitter, and Flickr allow you to share your flights with just a tap.
AltimeterThree includes a recharging cable, and can be recharged from any USB port.
We suggest you install the app before purchasing the altimeter, to make sure your device is compatible.
» Required: Apple iPhone or iPad running iOS 7+ or Android phone or tablet running Android 4.2 or higher.
| | |
| --- | --- |
| Size: | 49mm x 18mm x 14.5mm (1.9″ x 0.7″ x 0.57″) |
| Weight: | 10.5 g (0.37 oz) |
| Calibrated Range: | 29,500 ft (9000m) |
| Max flight time: | 6 hours |
| | |
| --- | --- |
| | Made for iPhone 6s, iPhone 6s Plus, iPhone 6, iPhone 6 Plus, iPhone 5s, iPhone 5c, iPhone 5, iPhone 4S, iPhone 4, iPad Air 2, iPad mini 3, iPad with Retina display, iPad Air, iPad mini 2, iPad (4th generation), iPad mini, iPad (3rd generation), iPad 2. |
| | Works with most devices that run Android 4.2 and higher. Please download free app to test your compatibility before buying. |
Features
Wireless Control
Start and stop recordings using your phone or tablet. Flights are automatically downloaded when you stop the recording.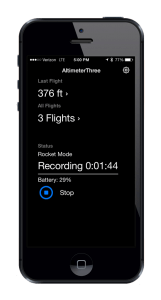 Interactive Graphing
Pinch and zoom to see detail of your flight.
In Rocket mode, AltimeterThree even measures descent rates before and after Chute Release opens your parachute. Great for improving your parachute folding techniques.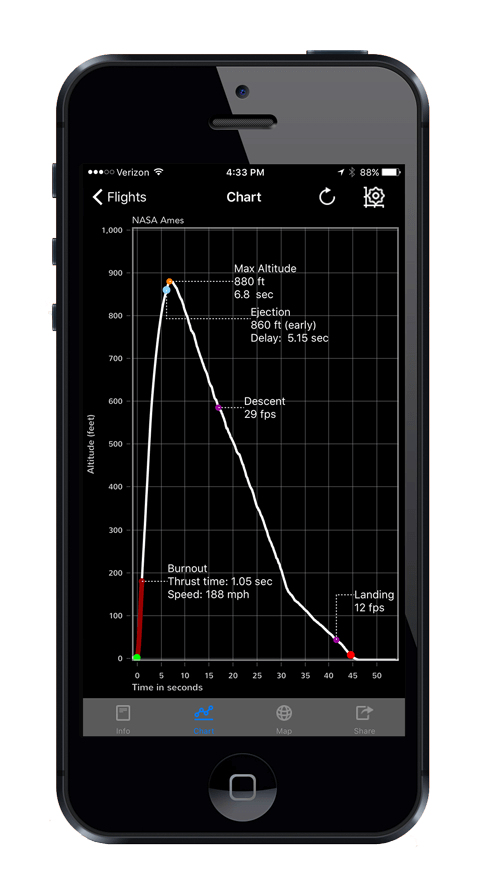 Tap to Share
Each flight can be shared via email, Facebook, Twitter, Instagram, and Flickr. More coming soon.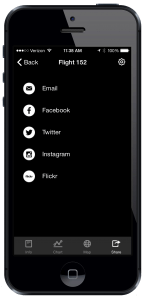 Location Aware
If you have GPS enabled on your mobile device, each flight will stamped with its launch location.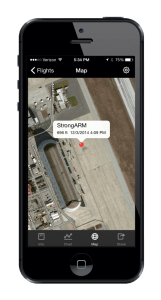 Flight Notes
AltimeterThree saves your notes on each flight. Jot down weather conditions, equipment choices, and notable events.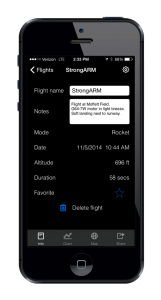 Flight Modes
Whatever you fly, AlitmeterThree is ready. Handy modes for each activity, including Experimental.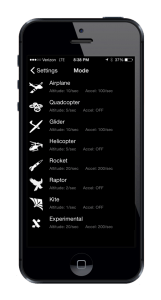 Advanced Sensors
AltimeterThree includes a highly accurate pressure sensor and a 24G, 3D accelerometer. Shown here capturing a 2 second rocket engine firing.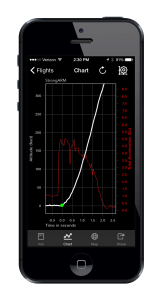 Firmware Updates
AltimeterThree will update its firmware wirelessly and automatically from your phone or tablet so that you always have the latest features.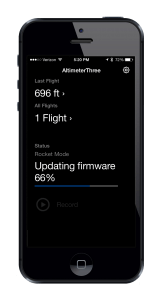 Data, or It Didn't Happen
With a tap, you can send yourself or colleagues a Microsoft Excel spreadsheet of pressure, altitude, acceleration (in 3 dimensions), and all of your flight statistics.
Sample Rocket Flight
Sample Falcon Flight
Theo Mulder's 1917 ft Kite Flight in Mexico
Jürgen von Ramin's Pigeon Flight to 549 m in Germany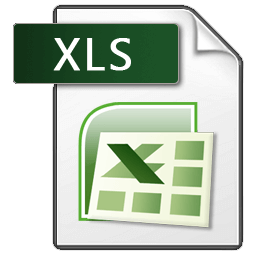 Thanks to those of you who shared your flights with us!